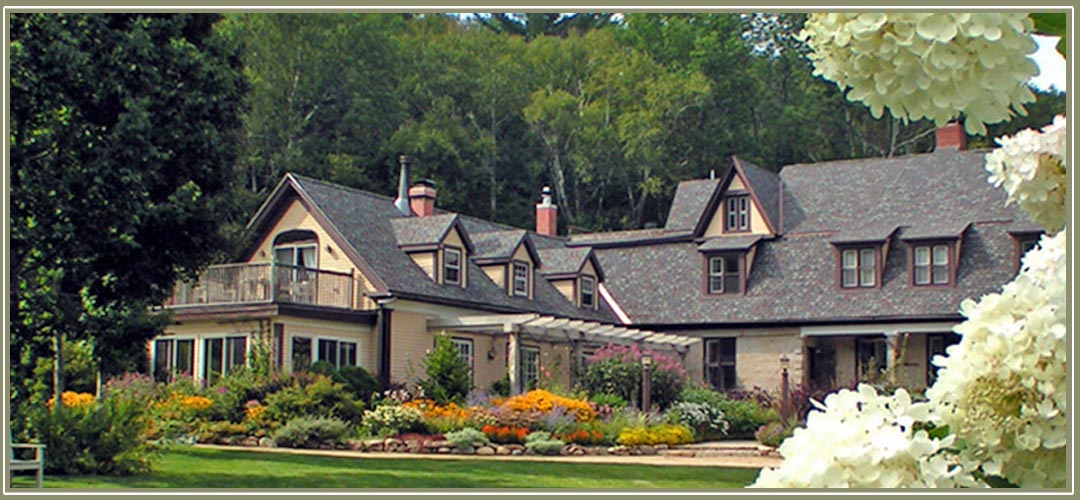 An Inn Uniquely Surrounded by the White Mountain National Forest
Get away from it all, relax & rejuvenate at our comfortable 1860's granite mansion located on 100 acres surrounded by the more than 780,000 White Mountain National Forest in the midst of beautiful mountain vistas. The Notchland Inn rests atop a knoll at the base of Mount Bemis & looks out upon Mounts Hope and Crawford. Within The Notchland Inn, experience the comforts and pleasures of attentive and friendly hospitality!
A Magical Location …secluded & yet near to all
that the Mount Washington Valley has to offer.
Nature's wonders abound at Notchland. You'll enjoy activities that vary with the season – including hiking, mountain biking, cross-country skiing, snowshoeing, fishing, swimming, or skating.
You'll find all the details in Area Activities about attractions, events, and other area activities at the Inn and in the area.