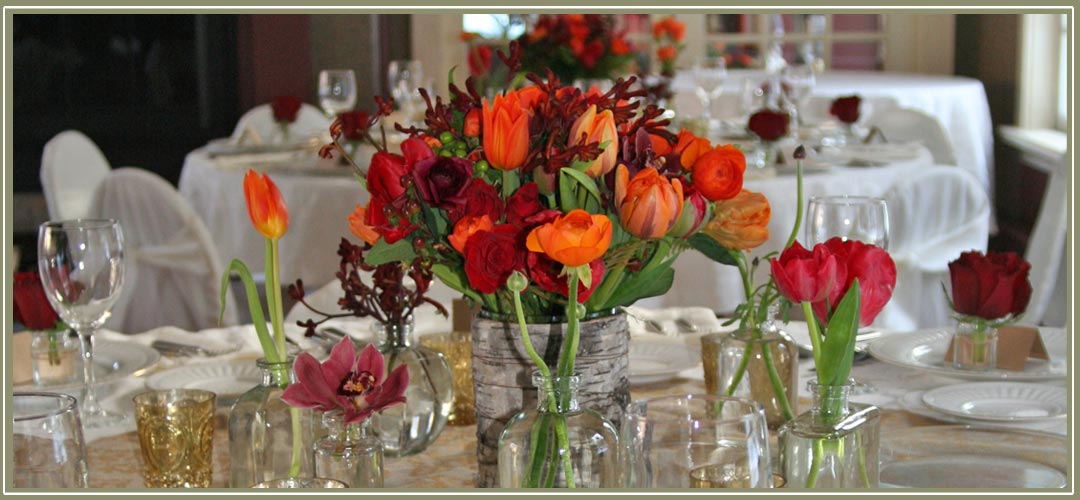 Notchland is a wonderfully beautiful, magical and romantic place to have your wedding, elopement or renew your vows. Ceremonies can be held at any number of beautiful locations within the Inn or outside on the property. Ed Butler, one of the innkeepers, is also a Justice of the Peace and would be happy to perform your ceremony. Of course, you are welcome to have any other officiant acceptable under NH laws perform the ceremony.

SMALL and INTIMATE WEDDINGS up to 14 GUESTS:
Some couples plan to celebrate their wedding with an intimate group of friends and family. We are happy to accommodate a group of up to 14 people for such a gathering. We expect that you and your guests will stay with us at the Inn and, for weekends, holidays and the foliage period, we require a two- or three-night minimum. Our dining table in the library can comfortably accommodate from 4 to 14 people. It is a warm & inviting space with a candle chandelier over the table. Wedding couples are welcome to decorate with flowers. We serve a wonderful 5-course dinner at 7PM. We are happy to have our chef discuss meal planning with you so that your preferences are taken into consideration when devising the menu.
Package:
Our Wedding Package Fees depend on the number of people who will be part of your group. These fees are $550 if your group will be 5 to 8 people, $650 if your group will be 9 to 12 people, and $700 if your group will be 13 or 14 people. Included in the fees are:
The Ceremony and Justice of the Peace
Our wonderful 4-course dinner for the Bride and Groom
A Wedding Cake
A Bottle of Champagne, and
Photos taken by a Notchland staffer
These fees are in addition to lodging charges and any dinners, and will not be reduced if you choose not to avail yourselves of any of the included items.

LARGE WEDDINGS up to 50 GUESTS:
For couples planning a larger wedding, we accommodate weddings of up to 45 people in our dining room and up to 75, tented, on our front lawn. Our goal is to make each event uniquely special, and to be able to give you our full attention. Therefore, we do not hold special events of this size when there are other guests at the Inn. In the case of such a wedding, we require you to reserve and rent all of the rooms in the Inn for a two-night minimum, beginning no later than the night before the event. Call or e-mail us to request more information about large weddings. Please note that during the Foliage period, we rarely have the whole inn available for a wedding of more than 14 people.

ELEGANT ELOPEMENT:
It really is an easy process at The Notchland. You'll find everything you'll need when you read about our 2-night midweek Elopement Package.
Call 1-800-866-6131 for more details, including license applications, adding people to the party, weekend weddings, or any other questions you might have.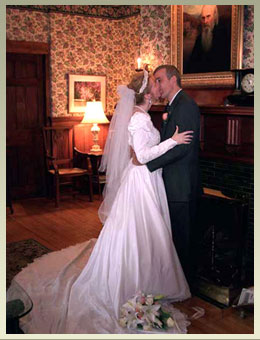 Photographer:
If you are interested in arranging a photographer other than a Notchland staffer, let us know and we will be happy to make a referral.