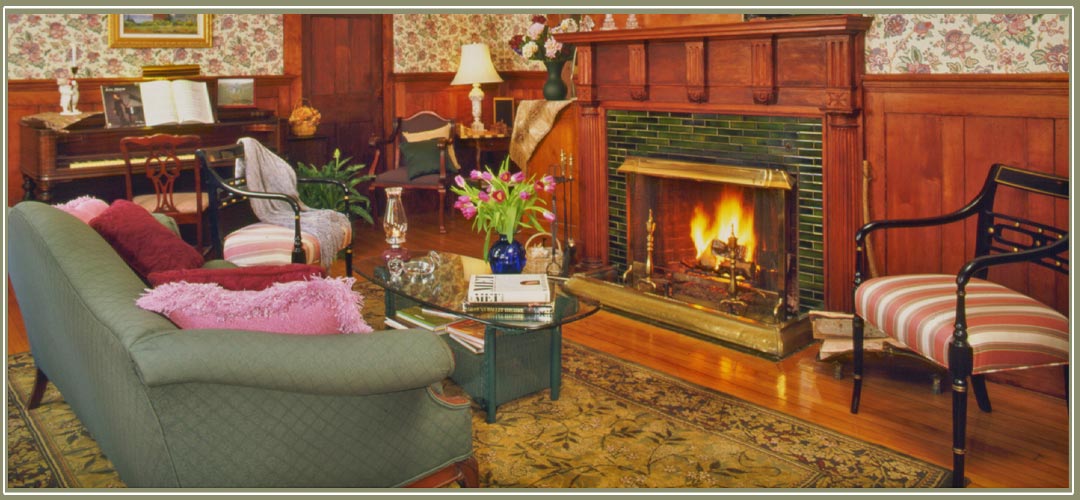 An operating Inn since the 1920s, Notchland's traditions of hospitality are inextricably linked to Abel Crawford's 18th century Mt. Crawford House which stood on this property, and whose tavern is now our dining room. Crawford Notch itself is a monument to his family name… and to the history of The White Mountains.
The front parlor, designed by Gustav Stickley, a founder of the Arts & Crafts movement, is a perfect place to dream by the fire or to visit with other guests. Relax and try one of our board games or contribute to the perpetual "puzzle-in-progress." The music room (pictured above) draws you to the piano or to the stereo to listen to music you personally select. Here too, there's often a serious Scrabble game being waged.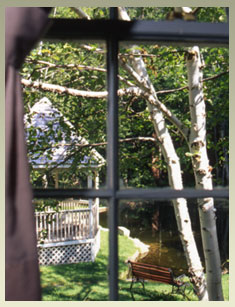 The views of the Inn property and mountains are wonderful from the sun-room. . . a great place to sip your coffee and read that book you saved, or borrow one from Notchland's eclectic library. Ficus trees share this space with blooming plants and a babbling fountain. Don't be surprised if you catch a glimpse of the Notchland animals!
We have 8,000 feet of Saco River frontage on our property and two of the area's best swimming holes! Nancy Pond feeds a brook by the same name which cascades down Bemis Mountain & enters the Saco just above our granite gorge. The Davis Path, which ascends Mount Crawford and links to other trails leading to the summit of Mount Washington, starts just across the road from the Inn. Many other hiking trails begin on and near Notchland.
Nearby attractions include: Crawford Notch; Arethusa Falls; Frankenstein Cliffs; the Bretton Woods and Attitash ski areas; the Bear Notch, Great Glen and Jackson Ski Touring areas; five 18-hole golf courses; shopping, shopping, and more shopping at the antiques, arts & crafts, and factory outlet stores in North Conway; the Mount Washington Auto Road & Cog Railway; the Crawford Notch Line of Conway Scenic Rail; and more. You'll find more information by clicking Activities.
We are delighted your search for a perfect getaway has brought you to the Notchland Inn. We'd like to tell you about our search for Notchland – easily one of the most often asked questions.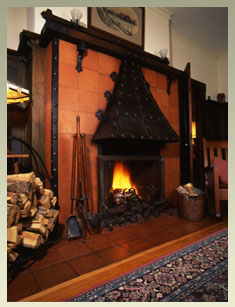 Relax by the Stickley wood-burning fireplace located in Notchland's front parlor