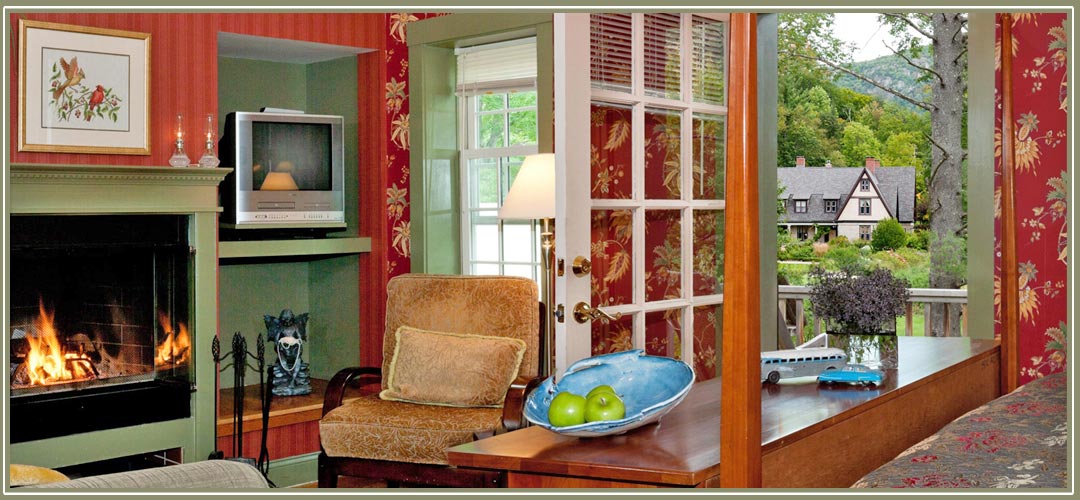 The COTTAGES, our newest accommodations, are separate buildings, offering the inn's perks and atmosphere while affording a degree of independence for guests who want that.
In addition, pets are welcome in the cottages, and Sandwich, our larger cottage, is also ideal for families or couples traveling together. The Sandwich and Willard Cottages, with space for four or two guests respectively, have TVs with movie capability (no broadcast/satellite reception, just VHS and DVD). Both cottages have wet bar or kitchen facilities.

Daily Rate with Breakfast: $330 for Two
Holiday/Foliage Rate: $375 for Two
Daily Rate with Breakfast: $355 for Two
Holiday/Foliage Rate: $395 for Two
Select either cottage for complete details.
Midweek Extended Stay Package:
Save up to $45 per night. Plan your midweek visit from two to five nights and SAVE! 
Check Availability online, then call us at 800-866-6131 for the best rates.


Add our four-course dinner served at 7 pm for $52 per person
The Notchland Inn is a non-smoking environment.