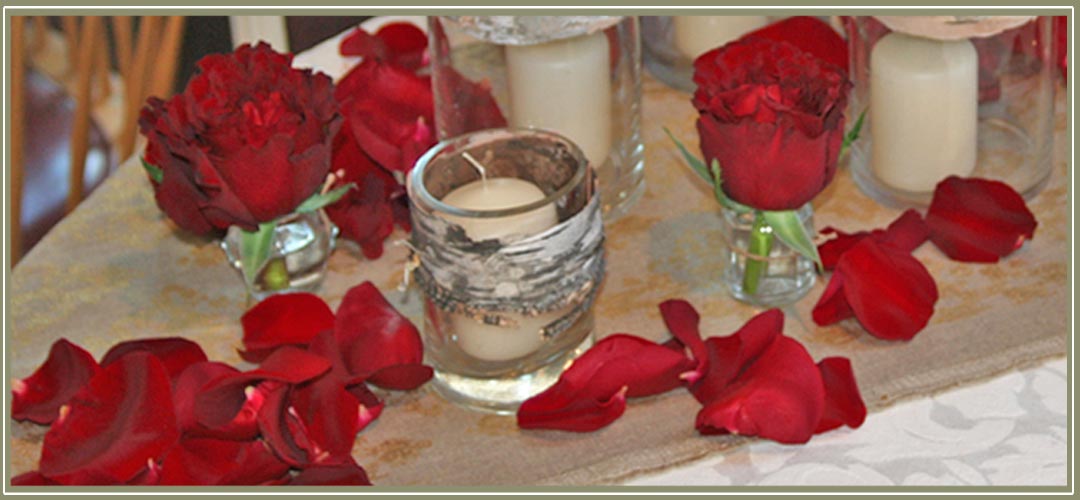 Get married in style at our comfortably elegant granite mansion.
The process to obtain a marriage license in New Hampshire is an easy one — no blood tests and no waiting time. Just make an appointment with any NH Town Clerk and your license can be ready within about a half an hour. There is a $45 fee, and you will each need positive proof of identity, plus an original copy of any divorce papers, or original death certificate, if either of you have been married before. (If you live in NH, the State prefers, but doesn't require, that you get your license in your hometown.) A license is valid for 90 days. Your wedding ceremony can be on the same day your license is issued but must be within the 90 day period.
Our Elopement Package rates are from $750 per couple for two nights.
This package includes:

Lodging in a Deluxe Room
Full Country Breakfast each morning
Our wonderful 4-course Dinner on your Wedding Night
(Depending on the day of the week, and the number of people staying at the Inn, our Chef is usually amenable to cooking a favorite dish or two for your wedding night dinner.)
The Ceremony
A Wedding Cake for 2
A Bottle of Champagne, and
Approximately 24 photos taken by a Notchland innkeeper
Flowers are available locally, and we are happy to give you names of florists. And just let us know if you want a list of other local services like a beauty salon, professional photographer or videographer.
The rate is increased if you stay more than 2 nights, if your stay includes a Friday and/or Saturday night, if you add dinner on nights other than your wedding night ($84/night), or if you choose a Suite or a Cottage.
Suite Elopement Packages start at $880, and
Cottage Elopement Packages start at $910.
All rates are further subject to 9% NH tax.
We'll discuss the various possibilities with you and make your reservation. We require a deposit of half the total package to confirm a reservation, and that can be paid on a credit card, or by check.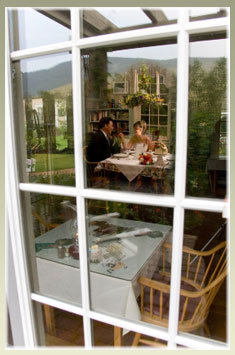 All of our wedding package information applies to all couples — gay, lesbian or straight.
Whether you are planning a small and intimate wedding for up to 14 people, a larger wedding celebration for up to 50, or an elopement… we'd love to help you celebrate your love and commitment with a NH wedding!
To take advantage of these options, you need just call us at 800.866.6131.