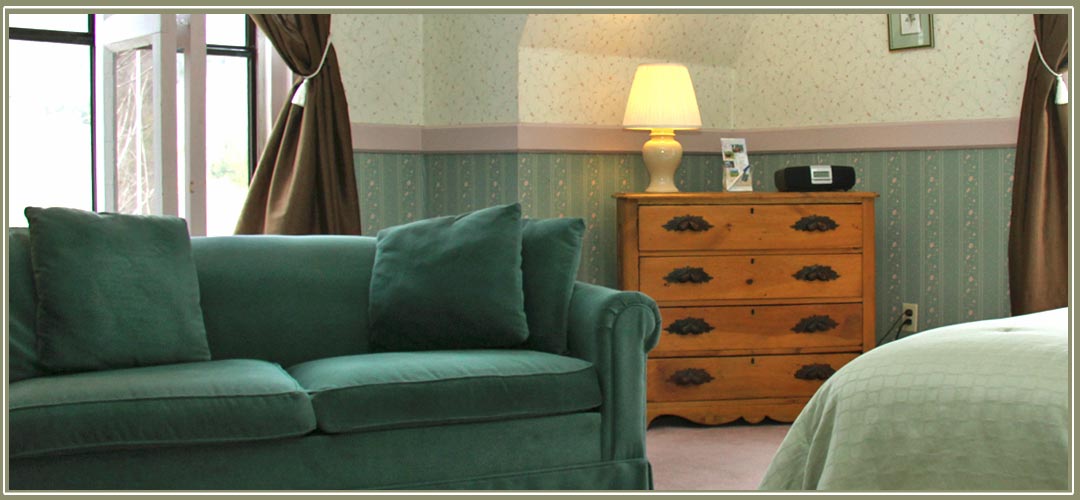 BEAR
Deluxe Room on the second floor with king bed, wood-burning fireplace and bath with tiled shower.
Located in the southeast corner, with windows facing south and east Bear features great views out over the garden and across the valley, including Mount Hope. Named for Bear Notch, the room's name has been playfully carried through with a large print of dancing bears and several cuddly teddy bears. The bed is a King and the seating is a love seat, encouraging romantic times together. Decorated in soft greens and brown, the room's bathroom features a tiled shower.
B&B Rates for Two:
Daily – $199 | Holiday/Foliage – $275
Add Notchland's four-course dinner for $52 per person
Click to check Availability online, then call us direct for the best rates.
Mouse over any image below and click to begin your slideshow to enlarge.
Midweek Extended Stay Package:
Save up to $45 per night!
2 Nights – $338
3 Nights – $492
4 Nights – $636
5 Nights – $770


Click to check Availability online,
then call us at 800-866-6131 for the best rates.