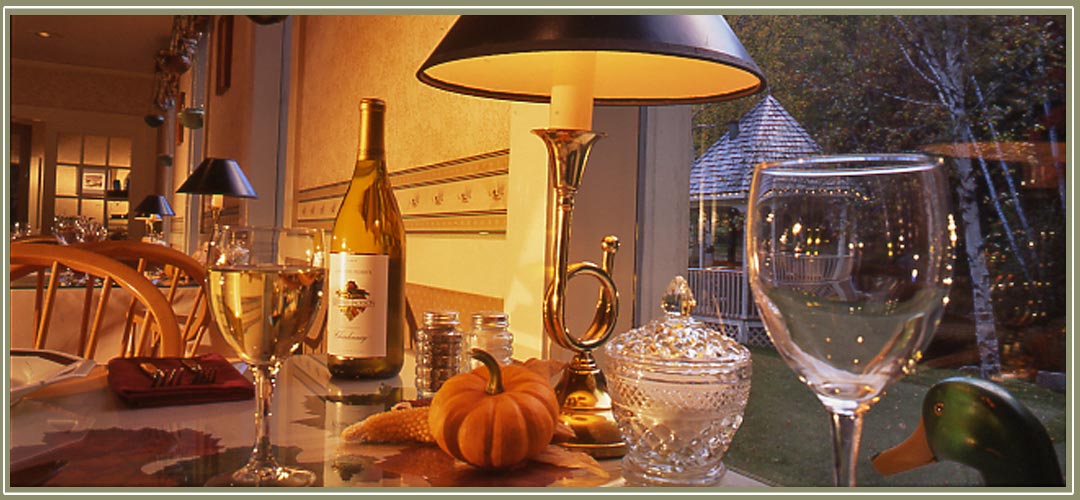 Ghostly Halloween Package
This package is currently not offered due to COVID-19.
Read about this popular seasonal package offered the end of October and watch for announcement of new dates on Facebook which we hope will be in October 2021.

Something Ghostly This Way Comes
For one day only, between the hours of 11AM and 4PM, at the urging of Notchland guests, our traditions in Crawford Notch will continue … with a few new twists.
Something Old –
Traditionally, after dinner, Mr Butler leads all unsuspecting comers into the night…NO MATTER THE WEATHER!!!… to the Notchland cemetery. There to be regaled with reflections on the souls whose final resting place is here beneath the earth they previously walked. From there, the truly intrepid will venture into the dark forest that surrounds, to the legendary cairn of Nancy Barton. Her tragic story will be retold once more… that fateful night over 200 years ago when love, treachery, and Mother Nature collided on the banks of Nancy Brook.
Something New –
For those who want a "warm up" for the evenings' graveyard stroll, an opportunity to "soul search" several burial plots about the valley. From Crawford Notch to the Conways and beyond. we have gathered clues, identified specter locations and unique apparitions. With information provided, you must uncover the plots and identify their resting places. Recording your findings on the manifest provided and return with it to the inn before dinner. The person most proficient in "Lifting the Shades from Graves" will be rewarded with a $45 credit to their Notchland settlement this weekend and a surprise goodie package. (Should there be multiple successful Ghostbusters, a winner will be drawn from the names of those with correct answers.)
Something Borrowed –
Our Halloween theme 5 course dinner will be served on Saturday the 28th at 7 PM, and we are encouraging our guests to come to dinner in costume. All of our diners that evening (whether in costume or not) will have a chance to vote for their favorite costume of the night. The lucky winner of that contest receives a $45 credit on their dinner bill plus a surprise goodie package.
Something Blew –
Hallows Eve, a time when the distance between this world and the next is at its most fluid. You may need extra fortitude to recover from your daylight quest, bolster yourself for our masquerade dinner, and nocturnal forest pilgrimage. We recommend that you join us and others for a before dinner social hour. Notchland will be supply a complimentary lite repast, enchanted for the occasion by the Lady of the Blew Lagoon. She is not of these parts, but assures us that the magical munchies and complimentary Wind Swept Elixir will help lift your spirits. (If in need of a more tried and true approach there will also be a cash bar available)
We look forward to your arrival. Your room, "soul search" clues, enchanted social hour, masquerade dinner, and Notchland nocturnal walk …await.
JOIN US: So join the fun…You need not be in costume. Organize your own gaggle of gregarious ghouls and come with friends. We'll drive you bats with the good times we'll be brew'n up!
"SPIRITED AWAY PACKAGE – Two Nights
Two night stay for two people
Full breakfast daily, you select from our numerous hearty country choices
Two "Soul Search" manifests
Late Night Walk on the Dark Side: an after dinner guided trek into the woods of Notchland on Saturday eve. Hear the stories & experience the chills first hand.
Rates* for this package:
Deluxe Room: $470 — Suite: $600 — Cottage: $630
Rates are subject to change when new dates for this package are announced.

DANCING WITH WEREWOLVES PACKAGE – Three Nights
Dare to stay just a little longer… Includes everything in the Spirited Away Package plus:
An additional night either before (time to lay out your costume) or after completing the trail (to carefully fold it away)
A $45 dinner credit good towards our 4-course dinner for two either Friday or Saturday evening (unique menus each evening and Saturday's with a Halloween/Harvest theme!)
Rates* for this package:
Deluxe Room: $670 — Suite: $775 — Cottage: $910
Rates are subject to change when new dates for this package are announced.

*Packages DO NOT INCLUDE bar bill, service charge or the applicable 9% taxes.
**Les and Ed would like to take this opportunity to clarify that in their tenure here at Notchland they have not personally been in direct contact with any of the free spirits some think may inhabit the inn. Although open to the experience, they have not been able to verify any of the reported Inn-cidents!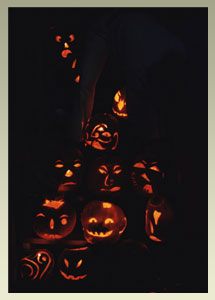 Join us in costume for a ghostly time "soul searching" area burial plots with clues.