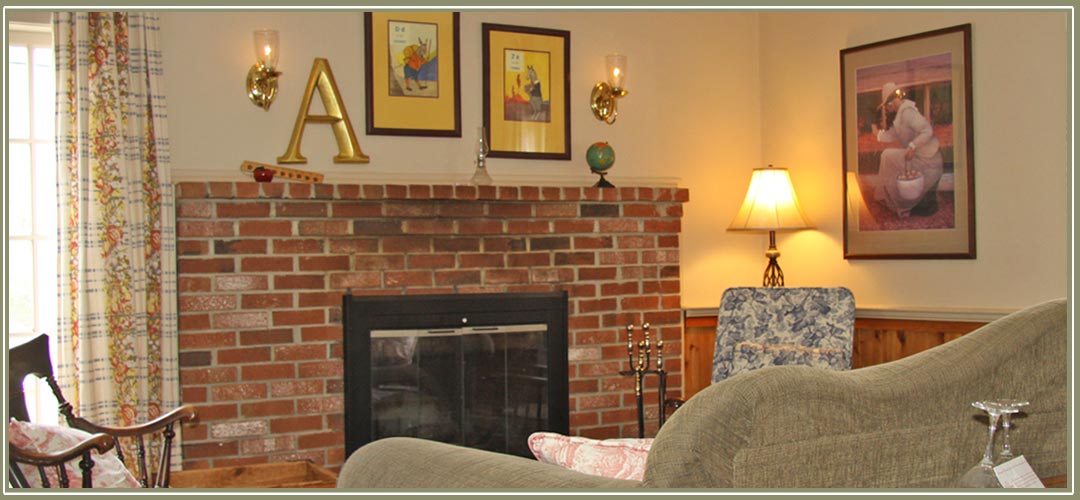 MAD RIVER
Mad River is on the first floor of the School House with king bed, wood-burning fireplace and 2-person whirlpool tub.
This suite is on the main floor of the School House building. Its sitting room is at the front of the house, with the fireplace next to French doors leading to a private deck in the garden. The sitting room also features a comfortable sofa and an original Morris chair. The bedroom, with King bed, has windows on two sides, overlooking Notchland's pond. The bath room features a 2-person whirlpool tub and shower combination. The cheerful fabrics and decor reflect the fact that the children of Hart's Location once studied here. Also has small under counter fridge.
B&B Rates for Two:
Daily – $295 | Holiday/Foliage – $350
Add Notchland's four-course dinner for $52 per person
Click to check Availability online, then give us a call.
Mouse over any image below and click to begin your slideshow to enlarge.
Save up to $45 per night. Plan your midweek visit from two to five nights and SAVE!
Click to check Availability online, then call us at 800-866-6131 for the best rates.