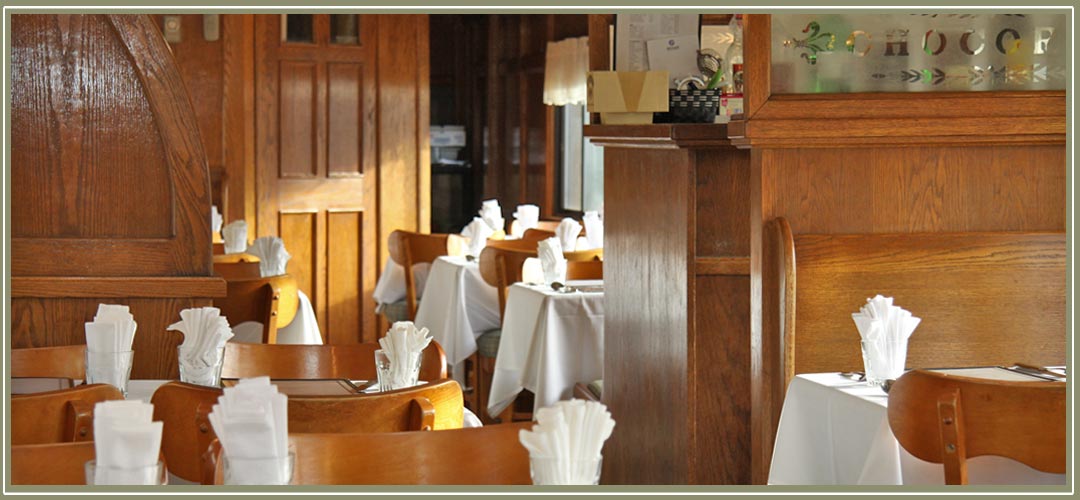 Murder Mystery Dinner Train
This package is currently not offered due to COVID-19.
Read about this popular seasonal package with dates offered in June and October and watch for announcement of new dates on Facebook.

ALL ABOARD for the MURDER MYSTERY TRAIN!
Climb aboard the Conway Scenic Railroad for a new farcical adventure … this year's theme will be announced when new dates are established and promises to transport you into a world that is sure to entertain and lift your spirits right up to and including the moment the final curtain drops.
A first class evening of fabulous food, superior service and rollicking Dinner Theatre aboard the dinning car Chocorua or Hattie Evans. Passengers can participate as much or as little as they are like in the latest tongue in cheek zany antics. No matter the setting; a red carpet event, a wedding reception, a gala reunion or as yet undisclosed confection, Arts in Motion Theatre Company will keep everyone on their toes as they work the clues to uncover the name of the killer on board.
Come dressed for a dinner party with the glitterati, and you'll arrive appropriately attired for the occasion: fine dinning, fine company, dressed to impress… this is an adults only event.
Read on for further information about the Murder Mystery Dinner Train or click below for Notchland Lodging Package descriptions.
Our Packages for this event:
ON TRACK Package for 2 nights
FAST TRACK Package for 3 nights
This Dinner Menu choices will be announced when new dates are set.
Sample of The Murder Mystery Dinner Menu, served at tables of four on a previous departure:
First Course: New England Clam Chowder
Second Course: Demi Salad with Cucumber Dill Vinaigrette
Entree Choice
— Baked Stuffed Pork Chop
(Thick cut bone-in with a spinach, fontina cheese & pine nut stuffing)
— Parmesan Crusted Chicken
(Stuffed with sundried tomatoes, serrano peppers and fresh mozzarella)
— Vegetarian: Baked Artichokes
(Caramelized onions, roasted garlic, fresh herbs, butter & white wine)
Desserts: Chef's Choice
PLEASE BE PREPARED WITH YOUR ENTREE CHOICE AT TIME OF BOOKING. Parties of 4 wishing to be seated together MUST advise at time of booking.
The train departs promptly at 6 PM, for a 3 hour dinner and entertainment each of the scheduled weekend evenings. Patrons with tickets need be at the Conway Scenic Rail Station at 5:30. Dinner gratuities and taxes on the train are included; alcoholic beverages and applicable tax and gratuity, additional.
Arts In Motion may "enlist" the assistance of a few ticket holders. Passengers can participate as much or as little as they like, but still must work through the zany antics discovering clues to determine the identity of the murderer on board!
ON TRACK PACKAGE –
Our standard 2 NIGHT package includes:
Two-night stay for two people in a room with fireplace
Full breakfast each morning, our menu is filled with hearty country choices from which to choose & always real maple syrup is served at Notchland
A  dinner coupon credit, good towards our 4-course dinner for two on the evening other than the one you are on the Train!
2 Tickets of passage on the Train (tickets include dinner, 3 hour trip, and entertainment).Train tickets are paid in full at time of reservation and are NON-REFUNDABLE
On Track Package price:
June:
Deluxe Room: $675 — Deluxe+ Room: $775 — Suite: $875 — Cottages: $975

October:
Deluxe Room: $725 — Deluxe+ Room: $825 — Suite: $925 — Cottages: $1025

Rates are subject to change when new dates are established.

FAST TRACK PACKAGE
Our extended 3 NIGHT package includes:
For those seriously dedicated to reflection & re-connection includes all of the ON TRACK package features listed above, plus:
An additional night either before (to prepare) or after (to recuperate)!
A bottle of "Bubbly" on one of your three evenings
The FAST TRACK Package prices:
June:
Deluxe Room: $875 — Deluxe+ Room: $975 — Suite: $1075 — Cottages: $1,175

October:
Deluxe Room: $975 — Deluxe+ Room: $1075 — Suite: $1175 — Cottages: $1,275

Rates are subject to change when new dates are established.


Lodging Packages are for two people, double occupancy and  DO NOT INCLUDE bar bill, applicable 9% taxes, or gratuity.
Dinner is normally $45 per person, plus bar bill, tax and gratuity for our guests staying at Notchland.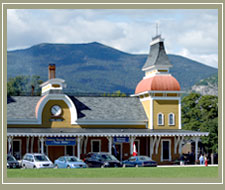 You will board the dinner train at the historic Victorian train station located next to Schouler Park in the heart of North Conway Village.
ALL ABOARD!