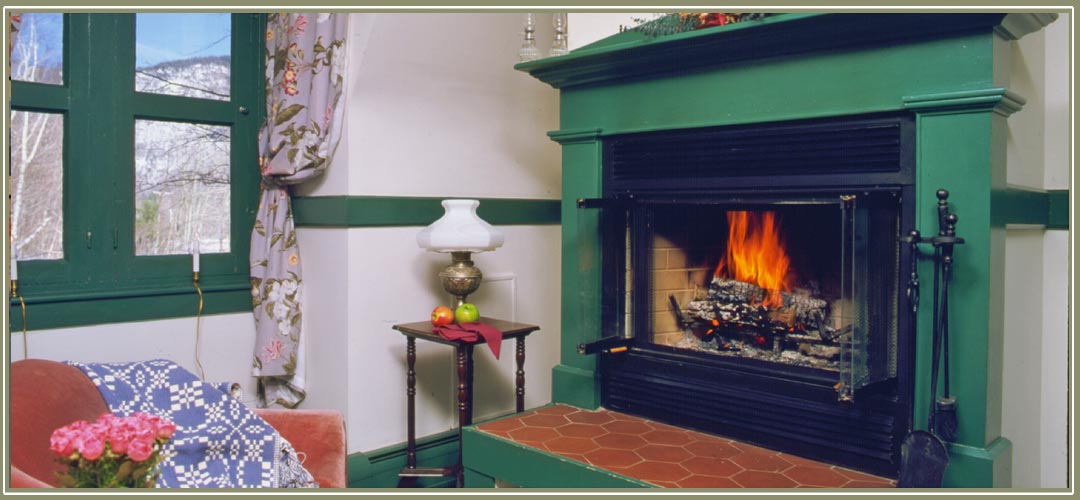 ZEALAND
Deluxe + room tucked "around the corner" from the main hall on the second floor with queen-size bed, wood-burning fireplace and bath with shower and soaking tub .
Zealand is snug on the north side of the house, with views into the woods and up the valley. There is a suite of Eastlake wooden furniture, including the Queen-size bedstead, a washstand and the dresser. The raised hearth of the fireplace provides a spot to rest your feet while lazing in the club chairs in front of the fireplace. Follow that with some time in the extra deep soaking tub or a warm shower.
B&B Rates for Two:
Daily – $235 | Holiday/Foliage – $295
Add Notchland's four-course dinner for $52 per person
Click to check Availability online, then give us a call.
Mouse over any image below and click to begin your slideshow to enlarge.

Save up to $45 per night. Plan your midweek visit from two to five nights and SAVE!
Click to check Availability online, then call us at 800-866-6131 for the best rates.